Our concern is a horse-friendly and versatile basic training according to classic principles!
Maria Lehnhardt works as a trainer at the Söderhof. She is a master horse economist, classical riding training and breeding and husbandry.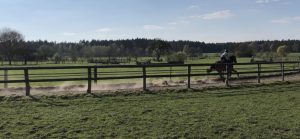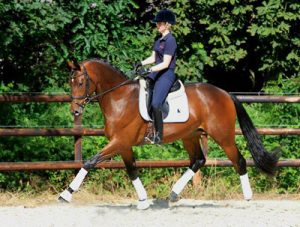 Maria Lehnhardt mit Guardian 2013, Foto: Stephan Bischoff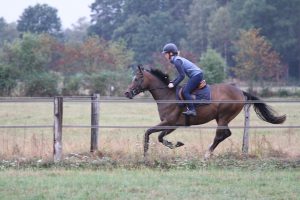 Maria Lehnhardt mit Amande 2019
From 2002 to 2004 she was in England with Andrew Nicholson, the reigning No. 1 in the world rankings in eventing, and there she was able to gain a lot of experience in the education and training of eventing horses and racehorses. During this time she has successfully ridden up to medium-level eventing with her own mare Speckles.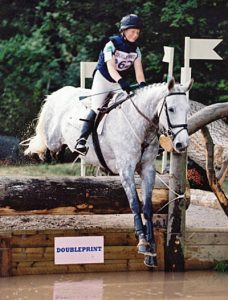 Maria Lehnhardt mit Speckles in England, Young Horse Championchips 2003
In 2005 she began her 3-year training as a rider with riding master Ingrid Klimke in Münster, which she graduated with distinction in 2008. During this time she was also able to regularly benefit from practical and theoretical lessons with Paul Stecken. During her apprenticeship, she was also allowed to ride competitions, including winning the CIC * in Sahrendorf.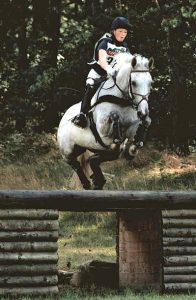 Maria Lehnhardt mit Speckles in Sahrendorf
In 2008 Maria completed an apprenticeship in breeding and husbandry on her parents' farm. She largely takes care of the insemination stallions and the newborn foals.
In 2009 a 3-month stay followed as a rider in New Zealand. During this time she had several successes in competitions, among other things she rode a warm-blooded horse to become vice champion of young dressage horses and was able to achieve placements in jumping and eventing on a thoroughbred horse.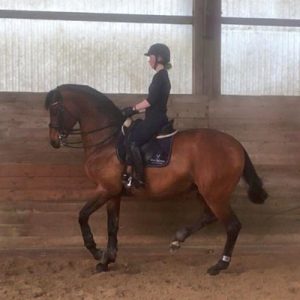 Maria Lehnhardt and Karl Lagerfeld in training with Johann Riegler
In 2010 Maria did a three-month internship with Johann Riegler, the former chief rider of the Spanish Riding School in Vienna. Here she was able to gain experience on very well trained horses during the daily lessons and get valuable insights into working on the hand.
In 2011 another 3 months followed with Johann Riegler, this time as a scholarship from the professional equestrian association. Now she regularly takes part in training courses with Johann Riegler in northern Germany.
In July 2014 Maria Lehnhardt passed the master examination. She is now the horse management master of breeding and husbandry and is therefore allowed to train in the disciplines of breeding and husbandry and service.
In November 2014 she became a horse riding master with distinction.
In addition to her work as a rider, Maria also gives individual lessons for competition riders. Eventing riders in particular benefit from their dressage lessons.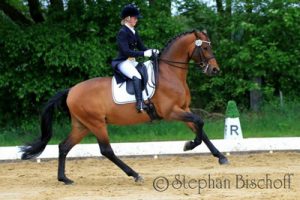 Maria Lehnhardt mit Karl Lagerfeld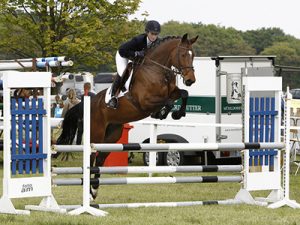 Maria Lehnhardt mit Charming Rocket v. Charming Boy a.d. Rakete v. Rondo – Hohritt xx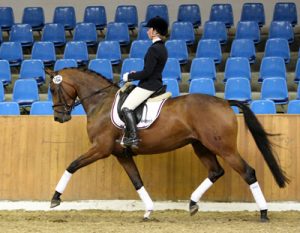 Maria Lehnhardt mit St.Pr.St. Usch

i, Stutenleistungsprüfung, Foto: Tammo Ernst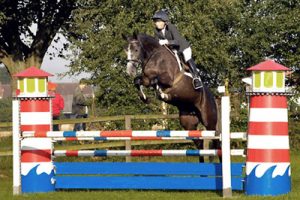 Maria Lehnhardt mit Söderhof´s Rakete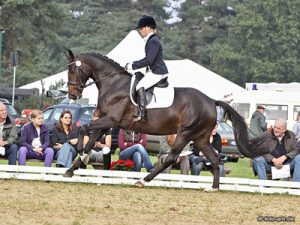 Maria Lehnhardt mit Söderhof´s Brittania, Reitpferdeprüfung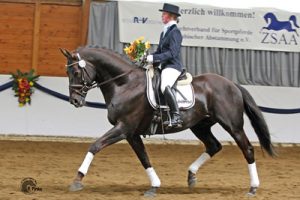 Maria Lehnhardt mit Fandsy 2010, Foto: Betty Finke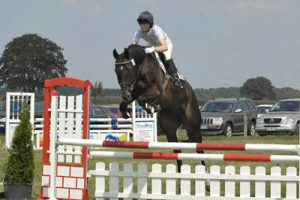 Maria Lehnhardt mit Söderhof´s Löwenzahn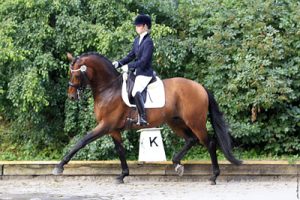 Maria Lehnhardt mit Karl Lagerfeld, Trakehner Bundesturnier 2013