by King Size AA out of Gaia of Ultan AA by Ultan AA
born in 2012
Bay, 16.1 hh
Breeder: Laurent Jamault, Haras de L'Esques
Owner: Dr. Andreas Gygax
Stud fee:
New for 2023
           Chilled Semen: 950 €
Frozen semen: 900 € incl. 7% VAT for 2 doses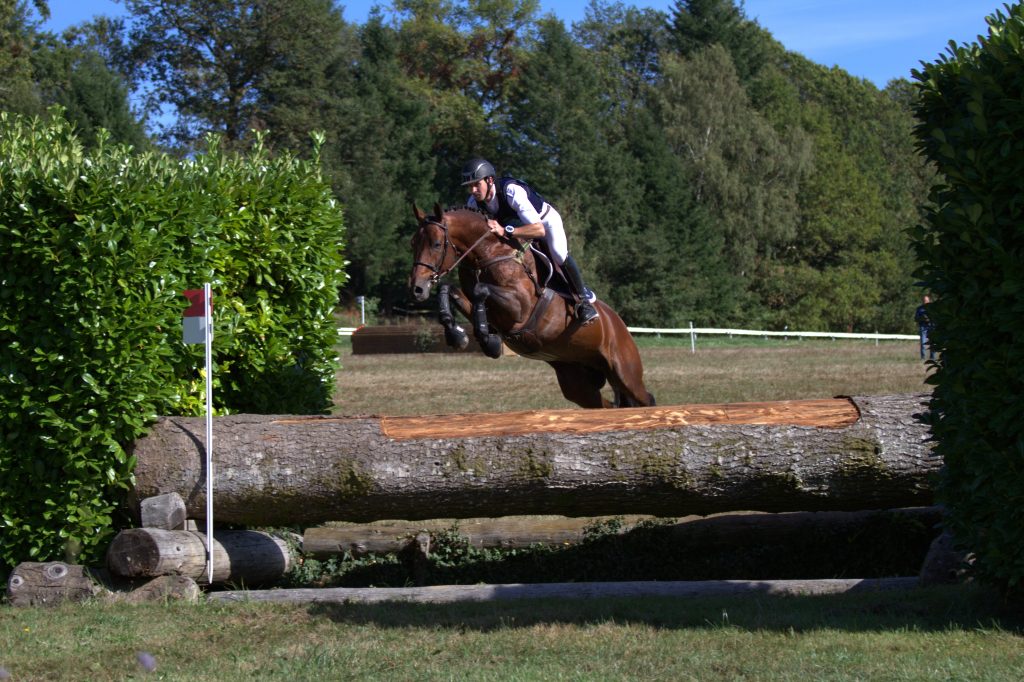 Licensed by the Anglo-Arabian Association, Selle Français, Swiss Sportshorses, Trakehner Association and South German Sportshorse Associations.
All other associations possible with a single breeding permit.
A star for the future!
His pedigree is peppered with international Anglo-Arabic jumping and performance genes of special quality. He has an almost perfect body, jumps like a cat, and possesses intelligence and charisma.
Cestuy La de L'Esques has a lot to pass on his foals: Movement, canter, caution and strength at the jump and its special chic! With Thomas Carlile he is in the best possible hands for competition and is treated as a "star of the future" there.
His first foals were born in 2018.
In 2019, Cestuy La de L'Esques was CIC3*-S successful several times and qualified early on for the World Championships for young eventing horses in Le Lion d'Angers, where he placed 7th.
https://www.facebook.com/FFEequipesdeFrance/videos/560747717760199/UzpfSTEyNDY3MDgwNzcxNjQzMjoxMTgxODEzOTkyMDAyMTAz/